Proudly serving Chester, Berks, Bucks, and Montgomery County since 2007!
Call us right now! 610-291-1069
Why Hire Us?
Clean Guarantee
Satisfaction Guaranteed
Complete After Care instructions
Multiple Coats in 1 day
5 Year Warranty
Fast Dry Times
Kid & Pet Friendly
Our Services Include:
Sandless Refinishing
Dustless Refinishing (Full Sanding)
Flooring/Molding Installation
Our Specials!
2 Std Size Rooms $929.00
LR/DR/St/Hall Package: $1299.00
All Special packages cannot be combined with any other offer.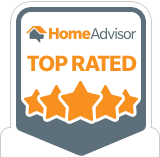 Top Rated Pottstown Flooring & Carpet Contractors
Owned & Operated by:
TD Ventures Inc.
Our clients include:
Trimax Custom Homes,
Summit View Inc
TJR Ventures,
Barry Township, PA
Brookeside Country Club,
CMP Properties LLC
Hair, Nail and Skin Care
By Lords and Ladies, Inc.
(We service all 4 of their locations.)
Mr. Sandless Awards:
2015 Team Spirit Award
2009 Most Improved
2007 Floor of the Year
*Some services are not offered at every location. Contact your local dealer for more information.