Before and After pictures
Proudly serving Chester, Berks, Bucks, and
Montgomery County since 2007!
Our Services Include:

Sandless Refinishing

Dustless Refinishing (Full Sanding)

Flooring/Molding Installation
Call right now! 610-291-1069
Why Hire Us?

Clean Guarantee

Satisfaction Guaranteed

Complete After Care instructions

Multiple Coats in 1 day

AWESOME reviews

5 Year Warranty

Fast Dry Times

Kid & Pet Friendly
Winter Sandless Specials:
2 Std Size Rooms $929.00
LR/DR/St/Hall Package: $1299.00
Specials cannot be combined with other offers.
Before and After pictures
Testimonials: "Tom was great to work with. He accommodated our schedule. The crew that he had working on the floor was just great. They were friendly and knowledgeable and did a fantastic job on our kitchen floor. It looks brand new again. They made sure everything was cleaned up each day. We are very pleased with their work and would definitely use them again. We highly recommend their services. You can't go wrong with Mr. Sandless Suburban Phila. Thanks for a job well done."
5 Star Home Advisor® Review by Tom B Gilbertsville, PA in Gilbertsville, PA
"Quality workmanship, professionalism and fair price. My wife and I are 100% satisfied with their work. It is hard to find quality workmanship these days. These guys have honestly earned a 5 star rating from us. "
5 Star Home Advisor® Review by Tom M. in Downingtown, PA
"From the moment Tom Dykie contacted me the process was smooth and straight forward. No surprises. The price was fair and he met my timeline. The team that was in my home were incredibly respectful and accommodating. In particular Jacob was just so knowledgeable and nice. The project went as planned and they finished on time. There was very little mess/dust. I would hire them again without question and you should too."
5 Star Home Advisor® Review by Erika W. in Shillington, PA
"Tom and his crew were great. They worked very clean and there was no dust. Our floors look amazing. Tom was great with communication as well. Always answering our questions in a reasonable amount of time. I would highly recommend them"
5 Star Home Advisor® Review by Jason H. in West Chester, PA
"Excellent work! Our floor is beautiful! Mr. Sandless will be our go to floor guy in the future!"
5 Star Home Advisor® Review by a Homeowner in Reading, PA
"Tom, Just a quick note to thank you and your team for performing miracles on the floor at 1341 Rothley Avenue. I am a true convert from another sandless company to Mr. Sandless. Hope to use your services again in the not to distant future."
CMP Properties LLC

"Dear Tom, I just wanted to let you know I was at the Maple Ave. house today & all the odor from the floors is gone. Thank you so much. It was worth the expense & you were absolutely right about your product not having an odor. I took an extra air purifier with me thinking I would need it and I didn't. I can now move back without worrying about my asthma being out of control. Thanks again."
Kim

"OMG I love my floors...they look absolutely beautiful. Thank you so much for great service and an awesome outcome ! take care."
Theresa - West Chester, PA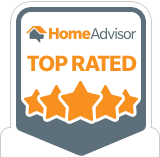 Top Rated Pottstown Flooring & Carpet Contractors